Salsa Events Going On Today:
(Salsa dancing events for Friday, December 8, 2023)
Event Type: Salsa Dancing Lesson
Cost: $25 per person, packages available
Location: San Mateo
Description: Salsa lessons every Tuesday and Friday night at the Motion Arts Center in downtown San Mateo. The classes will teach you all you need to start enjoying salsa dancing. Even if you've never danced in your life, the classes will teach you to feel comfortable dancing with a partner. You'll leave each class excited for the next lesson! Tuesdays: 7pm-8pm: Beginner salsa class 8pm-9pm: Intermediate salsa class Fridays: 8pm-9pm: Beginner salsa class Social dance party on the 1st Friday of the month
(More information)
Event Type: Music & Dancing
Cost: $15
Location: San Francisco
Description: Salsa night at The Cigar Bar & Grill, a unique San Francisco restaurant & bar located in historic Jackson Square, featuring salsa dancing every Friday and Saturday night. Live salsa music on most nights with different salsa bands. For complete line-up and more information visit cigarbarandgrill.com.
(More information)
Event Type: Beginner Lesson, Intermediate Lesson, Dance Party
Cost: $10 ($7 student, $15 band nights)
Location: Mountain View
Description: A cool bar & lounge located in Mountain View with a great instructor and chill atmosphere. Plenty of seating, a full bar, and live bands of Friday nights. Music is a mix of salsa and bachata, with a sprinkling of cha cha and merrengue.
(More information)
Event Type: Salsa & Bachata Lesson, Social Dancing, Live Music
Cost: $20 in advance, $25 at the door
Location: San Francisco
Description: Live music and dancing every Friday night at Space 550 in San Francisco. Doors open at 7:30pm followed by a beginner salsa and bachata lesson at 8pm. No experience or partner necessary. There are two rooms for dancing with a different live salsa band every week. Dancing until 2:30am every Friday night with a full bar for drinks. 21+.
(More information)
Event Type: Salsa Dancing Lesson, Salsa Dancing Social
Cost: $20 for lesson and social, $10 social only
Location: Walnut Creek
Description: Salsa and bachata party every Friday night at Tip Top Ballroom in Walnut Creek. Beginner dance lessons by Tomaj Trenda from 8pm-9:30pm followed by a night of dancing to salsa, bachata, cha cha cha, and more.
(More information)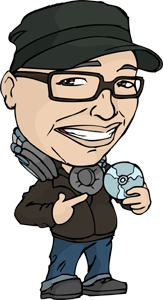 Looking for places to go Salsa Dancing?
For a full list of salsa lessons and
salsa dancing
events in the Bay Area, check out our
Salsa Events Calendar
.