Bay Area Salsa News:
Want to find out what's going on in the Bay Area salsa scene? Here you can find the latest Bay Area salsa news, from upcoming events and announcements to competition results and salsa team auditions.
Posted February 4, 2016 by Takeshi
The World Salsa Summit is an international salsa and Latin dance competition organized by Billy Fajardo and held every year at the Deauville Beach Resort in Miami.
This year the competition runs from Thursday, February 4th to Sunday, February 8th, and dozens of competitors from the Bay Area are flying out to compete at the event. Salsa By The Bay will…
Posted January 5, 2016 by Takeshi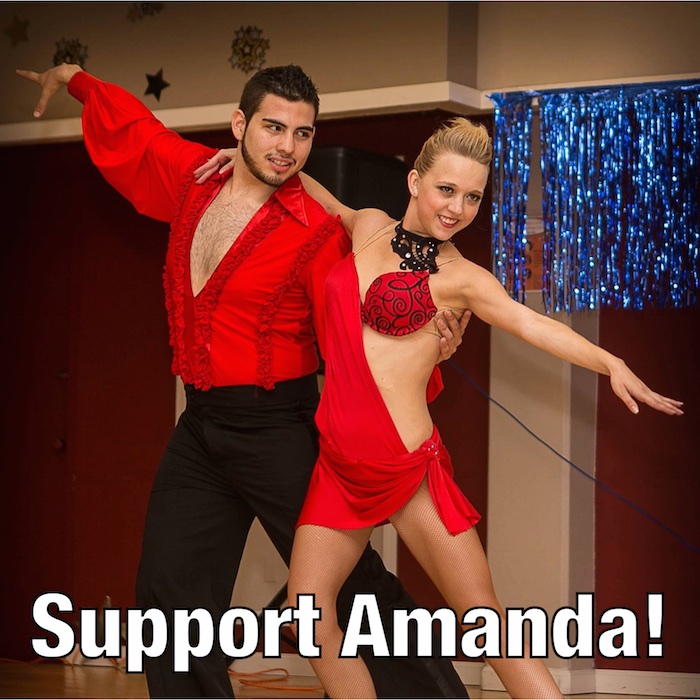 Many of you know longtime Bay Area salsa dancer Amanda Hanes. She is a beautiful, bubbly 25 year old with a heart of gold. And she needs a liver transplant very very soon.
Please help us raise funds for Amanda. Your donations will go towards her medical bills for her liver transplant.
https://www.gofundme.com/3bh6v7tw
This is her story:
Posted December 14, 2015 by Takeshi

The World Latin Dance Cup is an international Latin dance competition organized every year by Albert Torres Productions. This year's competition took place from Monday, December 14th to Sunday through Sunday, December 20th at the Deauville Beach Resort Hotel in Miami.
There was quite a bit of controversy at this year's World Latin Dance Cup and you can read all about…
Posted October 24, 2015 by Takeshi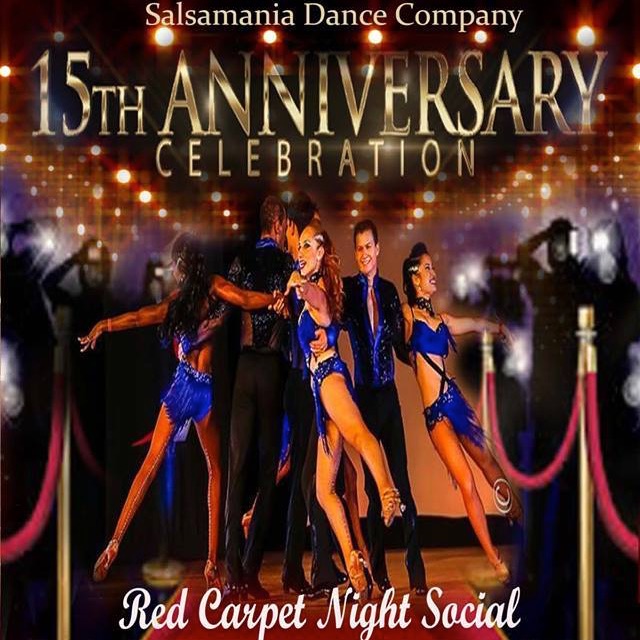 Tonight! Join the Bay Area in celebrating the 15-year anniversary of Salsamania dance company, one of the top salsa teams in the Bay Area!
The party will be held at Space 550 in San Francisco, with lessons from World Champions John and Liz at 8:30pm, followed by dancing until 2:30am. Special dance production by Salsamania dance company at 11pm. Don't miss…
Posted September 11, 2015 by Takeshi
In case you missed it, here is the video of the salsa dancing mannequin that went viral last week on Facebook:
Posted August 6, 2015 by Takeshi
The annual San Jose Jazz Summer Fest is coming this weekend! The San Jose Jazz Summer Fest (formerly the San Jose Jazz Festival) is one of the largest music events in San Jose. The event takes over multiple city blocks in downtown San Jose, and features 6 separate stages of music, including a salsa stage!
The event kicks off on Friday…
Posted July 14, 2015 by Takeshi
Are you ready for the biggest Bachata event of the year? The annual SF Bachata Festival is coming this weekend! The party kicks off on Wednesday and Thursday night with pre-parties at Caribbean Gardens in Burlingame, followed by a weekend of non-stop dance workshops, performances, live music and dancing until 6am every morning.
This event isn't just for bachata-lovers either, the…
Posted July 13, 2015 by Takeshi
Check out the new Indian/Latin fusion release 'Más Bhangraton' by local Bay Area dancer and musician, Giju John. The new single, featuring Mixman Shawn, combines the upbeat sounds of Bhangra with the hard hitting rhythms of reggaeton.
Posted May 4, 2015 by Takeshi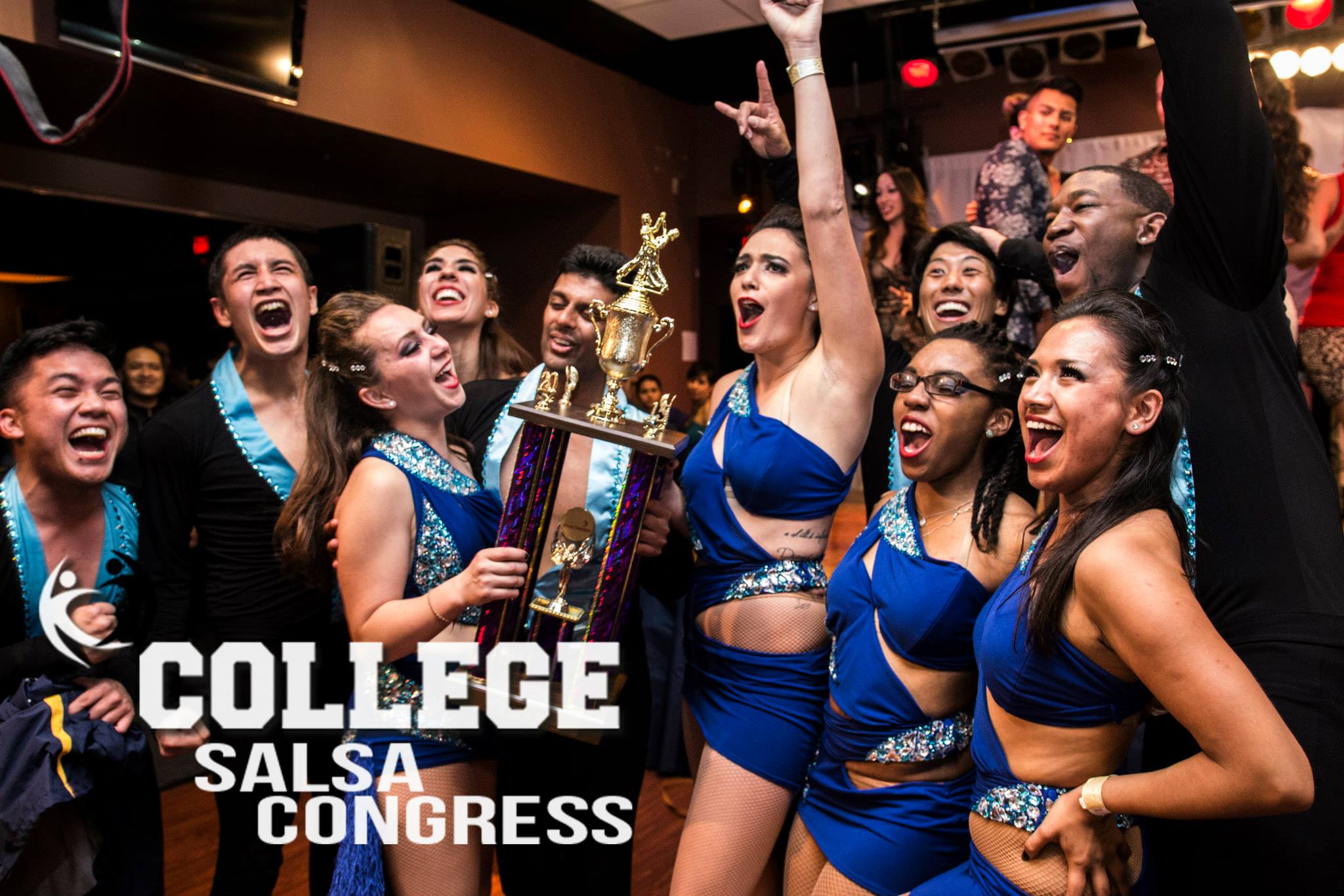 Photo by Raul Photography Company
Congratulations to San Jose State University's Spartan Mambo and Los Salseros de Stanford who competed and won at the 8th Annual College Salsa Congress held in Huntington Beach this past weekend!
SJSU and Stanford placed 1st and 3rd respectively in a competition against college salsa teams from across California, including San Diego State, UCLA, Long Beach, and…
Posted April 23, 2015 by Takeshi
Afinkao Dance Company is celebrating their 10 year anniversary this year with a two-day long Dance Showcase from Friday May 8th – Saturday May 9th at the Allegro Ballroom in Emeryville.
The party begins Friday night with a bachata dance intensive with Francisco Junior and Kathy Reyes, followed by an evening of dancing with live music from Somos El Son. The…
Older News:

---
Know of any salsa news that we missed? Contact us and we will post it on our site!
Copyright © 2011-2022 Salsa Vida. All Rights Reserved.
Advertise With Us Salsa Calendar | Salsa T-Shirts | Submit An Event | Contact Us
Sitemap | Privacy Policy | Terms of Service

Switch to Mobile Version