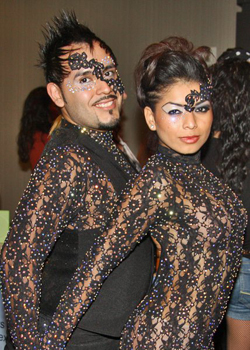 Instructor Profile
Location:
Chicago
Contact Info
Accolades
2010 World Latin Cup Runner-up
Bachata Champions
Passionate & Sensual Styling
Biography
Zeke Ruvalcaba & Kathy Reyes are top level bachata dancers who are known for their passionate and tender bachata performances. Zeke is the founder of Bachata All-Stars, the first Bachata dance team in the Mid-West, and Kathy is an experienced performer with over 5 years of dance experience.
Together, Zeke and Kathy have taken the bachata world by storming, winning numerous bachata competitions across the country, including a 2nd place finish at the 2010 World Latin Dance Cup.
« See more Salsa Congress Instructors
---