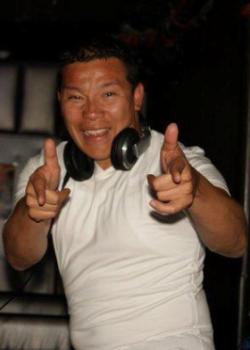 DJ Profile
Name:
Jairo Aguilar
Location:
San Francisco
Contact Info
DJ Super Chino's Facebook Page
Email:
djsuperchinoon2@yahoo.com
Regular Events
Maracas Salsa Night
Shboom Night Club
Latin Night Cravings at Club Pura
Shattuck Down Low
Biography
DJ Super Chino (AKA Jairo Aguilar) hails from Nicaragua and has been a DJ in the San Francisco Bay Area since 2001. Formerly a competitive dancer, DJ Super Chino has an intimate understanding of the music and history of salsa and bachata.
He is well known for his extensive collection of rare and hard-to-find tracks, and has been a featured DJ on the Hard Salsa radio show, as well as the San Francisco International Salsa Congress, San Francisco Salsa Festival, US Salsa Open, International Reno Bachata Festival, International San Francisco Bachata Festival, and the Reno Salsa Festival.
In addition to his reputation as a salsa DJ, Super Chino also plays Hip hop, Reaggeton, Top 40 Bachata, Salsa, Merengue, and Cumbia.
He has been invited to DJ at:
Alberto's in Mountain View
Reno Salsa Dance Sensation
Hot Salsa Fridays at the Dance Spectrum
Latin Fever Fridays in Oakland
Down Low Lounge in Berkeley
Cocomo's SF
Dance Troupe Socials
Korea Salsa Festival
Dj Chino is Also Available for
Private Events
Weddings
Quinceaneras
Jairo is the brother of 2x World Salsa Champion Luis Aguilar, and is the resident DJ of US Open Champions Couture Dance Alliance.
---