Salsa Events Going On Today:
(Salsa dancing events for Tuesday, May 11, 2021)
Event Type: Salsa Dancing Lesson, Salsa Dancing Social
Cost: $15
Location: San Jose
Description: Salsa dancing every Tuesday night at Flames Eatery & Bar in downtown San Jose. Beginner and intermediate salsa lessons On2 from 8:00-8:45pm followed by dancing until midnight. Free street parking. All ages welcome. Currently at limited capacity due to Covid restrictions, so be sure to get your tickets early. Masks required for entry.
(More information)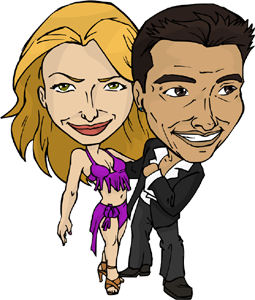 Looking for places to go Salsa Dancing?
For a full list of salsa lessons and
salsa dancing
events in the Bay Area, check out our
Salsa Events Calendar
.