Bay Area Salsa News:
Want to find out what's going on in the Bay Area salsa scene? Here you can find the latest Bay Area salsa news, from upcoming events and announcements to competition results and salsa team auditions.
Posted January 4, 2023 by Takeshi
Happy New Year! Our Salsa Calendar of the SF Bay Area has been updated for 2023! You can find all the salsa lessons, socials and festivals happening this year on our calendar. If you know of any events that are happening that aren't listed, please submit it! Here's to a happy new year of salsa dancing in 2023!
Posted August 2, 2021 by Takeshi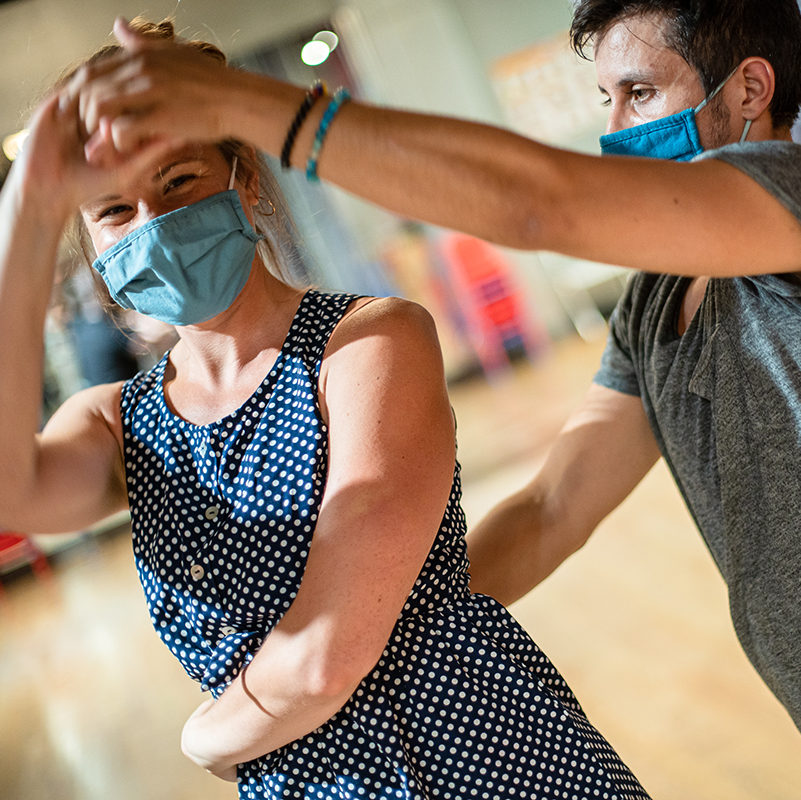 Starting midnight on Monday, August 2nd, mask mandates will return to many counties in the Bay Area, requiring everyone (even vaccinated people) to wear masks when indoors. The new mandate affects Santa Clara county, Alameda county, Contra Costa county, Marin county, San Francisco county, San Mateo county, Sonoma county and the city of Berkeley. This is not great news for…
Posted July 3, 2021 by Takeshi
Famed mambo dancers Benny Ayala and Ashley Magana from Portland will be teaching a special workshop next Sunday in San Francisco! The workshop will be hosted at the Verdi Club in SF, with workshops going from 3:30pm – 5:30pm. The first hour will be footwork, followed by an hour of partnerwork. The social dancing starts at 6pm and will run…
Posted June 30, 2021 by Takeshi
World-renowned salsa artist Tania Cannarsa will be teaching a special workshop next Tuesday at Mambo Flames! Tania Cannarsa, based in Milan, Italy, is one of the top female salsa dancers in the world and she will be teaching a workshop on afro mambo footwork and body movement. She will also be debuting her latest dance routine. This is one event…
Posted May 9, 2021 by Takeshi
With COVID restrictions starting to lift in California, salsa events are returning again to the Bay Area! Salsa instructors are offering in-person classes outdoors or limited-capacity indoors, and salsa socials are starting to return as well!
Posted March 16, 2020 by Takeshi
As most of you are aware by now, a "shelter in place" ordinance has gone into effect in the SF Bay Area. This order means that all non-essential travel is to be limited, with social distancing to be practiced while out in public. All bars, nightclubs, and gyms are also to be closed, and most dance studios have closed as…
Posted November 29, 2019 by Takeshi
Looking for some great deals on some salsa dancing gifts for the salseros and salseras in your life? Look no further than the Salsa Vida store! We have big sales going on all weekend for Black Friday/Cyber Monday on all items from t-shirts and hoodies, to pillows, mugs, and beanies. This is a great chance to snag some dance gear…
Posted November 13, 2019 by Takeshi
Mark your calendars, because the San Francisco Salsa Bachata Kizomba (SFSBK) Congress is coming up this weekend! The SFSBK is a 3-day long dance festival featuring 24-hours(!!!) of dance instruction, world-class dance performances, and dancing every night until 6am! The event will be held at the gorgeous Hyatt Regency San Francisco hotel, and will be one of the largest Latin…
Posted March 14, 2019 by Takeshi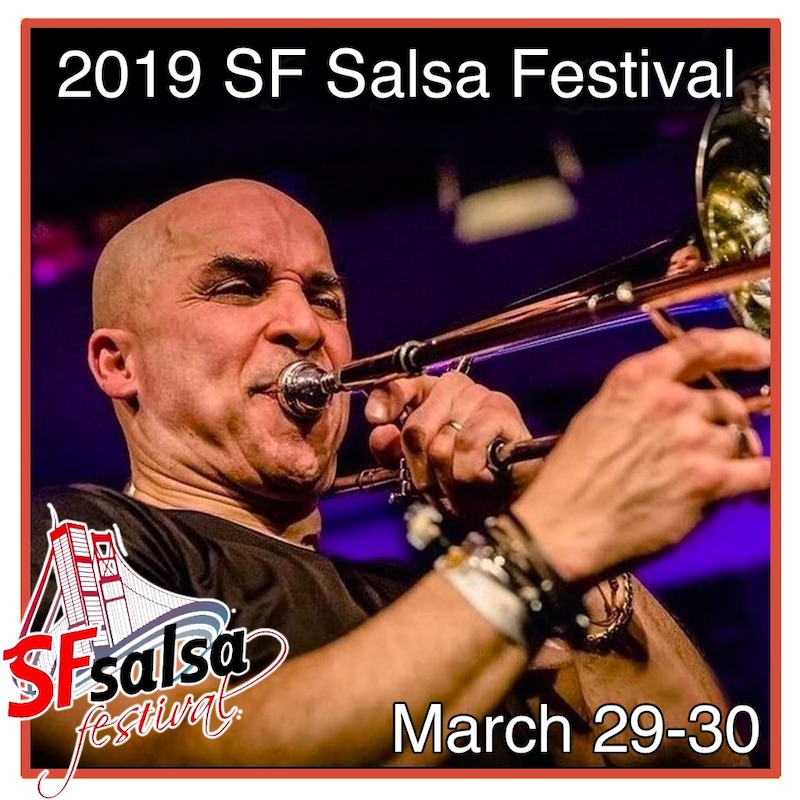 The 11th Annual San Francisco Salsa Festival is coming up this month, March 29th-March 30th at the Park Central Hotel in San Francisco! The SF Salsa Festival is one of the largest salsa events of the year, featuring live music from renowned musicians like Jimmy Bosch and Herman Olivera as well as international salsa instructors and performers, and dancing until…
Posted March 7, 2019 by Takeshi
Celebrate International Women's Day at the first ever Bella Dance Weekender, a Latin dance festival aimed at celebrating and empowering women! The event will be held on March 8th & 9th at the Ashkenaz Music & Dance Community Center in Berkeley, with workshops with some of the top female salsa & bachata dancers in the world including Jorjet Alocer, Tamara…
Older News:

---
Know of any salsa news that we missed? Contact us and we will post it on our site!
Copyright © 2011-2023 Salsa Vida. All Rights Reserved.
Advertise With Us Salsa Calendar | Salsa T-Shirts | Submit An Event | Contact Us
Sitemap | Privacy Policy | Terms of Service

Switch to Mobile Version