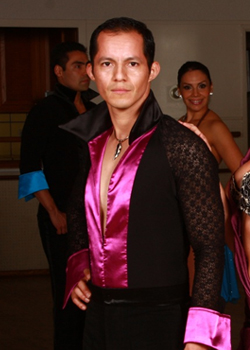 Salsa Instructor

Profile
Contact Info
Website:
www.mambonovasf.com
Instructor Facebook Page

Instructor Instagram Profile
Email:
hector@mambonovasf.com
Phone:
(925) 250-9552
Biography
Hector Reyes has been a regular face in the Bay Area salsa scene for over ten years. He has danced with some of the Bay's top teams and is well known as an excellent social dancer with a true love for the music and its rhythms.
Hector is the founder and director of the Bay Area's newest team, Mambo Nova, and is a passionate student of the art who is eager to share his knowledge of Latin ballroom, contemporary, and Afro Cuban Rumba.
Videos
---