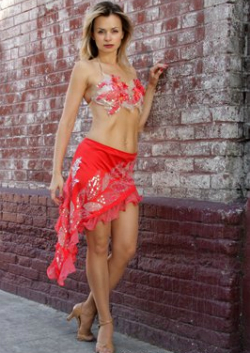 Salsa Instructor

Profile
Contact Info
Website:
www.mamboromero.com
Instructor Facebook Page
Email:
vika.rusk@gmail.com
Biography
Victoria Ruskovoloshina has been a force in the Bay Area salsa community for many years and is an acclaimed dancer, teacher and performer. She is known for her intricate styling, fierce presence and confident demeanor.
Together with Gabriel, Victoria co-directs the well loved Mambo Romero Dance Company and teaches popular New York style mambo classes in San Francisco and around the Bay.
Videos
---