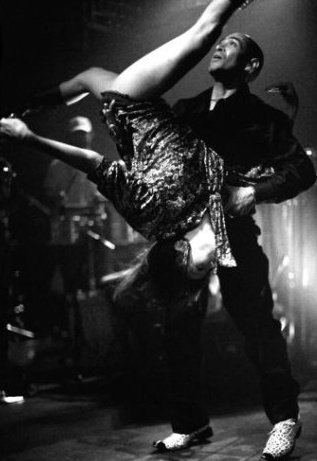 Instructor Profile
Location:
Los Angeles
Contact Info
Accolades
Founder of the LA on1 style of salsa.
Founder of Los Rumberos Dance Co.
Extensive television and live performance credits
Biography
Francisco Vazquez is one of the famed Vazquez brothers, who are credited with developing and popularizing the LA on1 style of salsa dancing. Francisco  is also one of the original founders of the much loved Los Rumberos dance company.
He is known for an intense and sharp style of performance, with an emphasis on quick spinning and crowd pleasing moves. Los Rumberos was the first dance team to popularize "tricks" and acrobatics in salsa dancing. The LA style is also famous for making many cuts to the music and including sound effects and clips.
« See more Salsa Congress Instructors
---