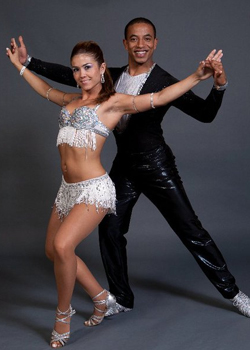 Instructor Profile
Location:
Cali, Colombia
Contact Info
Accolades
Multiple top finishes at the World Salsa Championships.
High octane tricks that seemingly come from nowhere.
Incredible speed and precision.
Biography
Jhon and Johanna are Colombian salsa dancers who exemplify the Cali style. Their blindingly fast footwork and precise style of performance is beloved by crowds everywhere. They have competed many times against the best in the world, with multiple top finishes in the World Salsa Championships.
Featuring extraordinary tricks and lifts, this powerful couple is sure to  light the stage on fire at this year's San Francisco Congress.
Videos
« See more Salsa Congress Instructors
---