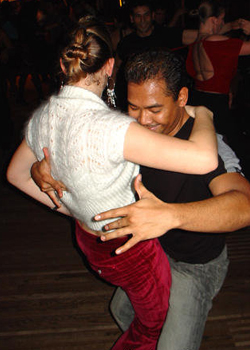 Instructor Profile
Location:
SF Bay Area
Contact Info
Accolades
Bachata Expert
Organizer of the SF Bachata Festival
Organizer of the Reno Bachata Convention
Biography
Rodney Aquino, aka "Rodchata" is one of the top bachata instructors and promoters in the US. He is the organizer of the Reno Bachata Convention and SF Bachata Festival, and co-organizes half-a-dozen other major bachata events throughout the year.
Rodney has a broad background in Latin dance, including International Ballroom, salsa (on1, on2 mambo, and Cuban son, Casino), cumbia, chachacha, merengue and bachata. He has taught bachata around the world including Europe, Asia, Australia, and the US. Rodney is also a certified personal fitness trainer and holds a black belt in karate.
« See more Salsa Congress Instructors
---