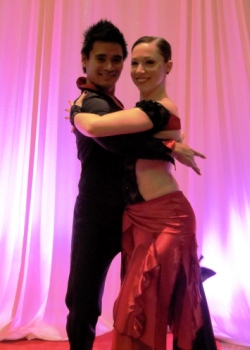 Instructor Profile
Location:
SF Bay Area
Contact Info
Accolades
Creative original choreography and fluid musicality.
Rich use of Afro-Cuban inspired body movement.
Biography
JC Labio and Tellina Rezzoffi are the directors of East Bay's Afinkao Dance Company. They are known for original and creative choreography with heavy influences in Afro-Cuban movements, jazz and fluid body motion. Together the pair have performed at events nationally and around the world, and host one of the Bay Area's premiere monthly socials at the Beat in Berkeley, home to the annual Bay Area footwork competition.
« See more Salsa Congress Instructors
---